Coyote



Class

Mammal

Species

Canine
Coyotes are a very intelligent animal like the Red Fox. They make there homes in fallen down trees, under ground burrows which where home to Groundhogs. They are a carnivores animal. They eat smaller animals like rabbits, groundhogs and other small animals. It can be a danger to humans and pets, but if you keep your animals away from wooden areas and humans make allot of loud noise it can scare off coyotes. Other things to do is not share food with coyotes because they become use to being feed by people. Coyote in Spanish means "Prairie Wolf or Jackal." Occasionally, a male Coyote may mate with a female German Shepard or another similar domestic dog to hybrid a "Coy dog."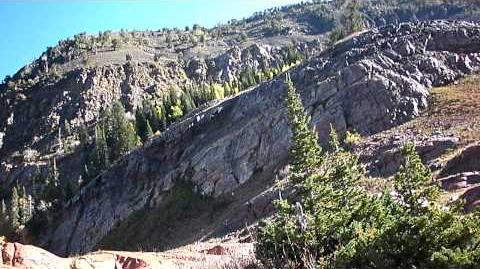 Ad blocker interference detected!
Wikia is a free-to-use site that makes money from advertising. We have a modified experience for viewers using ad blockers

Wikia is not accessible if you've made further modifications. Remove the custom ad blocker rule(s) and the page will load as expected.