Trumpeter Swan



Class

Bird

Species

Swan
The Trumpeter Swan is well adapted to the harsh environments in which they live with an unusually dense layer of down. They are found in Canada year round. In summer, trumpeters feed on leaves and roots of aquatic plants. When freshwater areas freeze, swans congregate on estuaries. They are called trumpeters because they make a trumpet sound when communicating to others.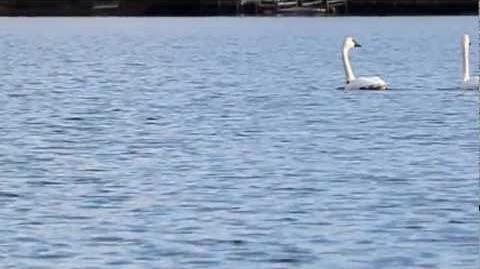 Ad blocker interference detected!
Wikia is a free-to-use site that makes money from advertising. We have a modified experience for viewers using ad blockers

Wikia is not accessible if you've made further modifications. Remove the custom ad blocker rule(s) and the page will load as expected.